DISCOVER
MERINO WOOL
KNIT SHOES
LAYERS OF COMFORT.
Enjoy light and breezy feet with our Merino Wool Knit Sneakers! These feather light shoes weigh in at just 215 grams! Keeping you in comfort all year round.
Merino Wool 3D Stretch in knit look
Merino Wool 3D Stretch Lining
Extra Light Merino Wool Footbed
Durable and light EVA sole

MERINO WOOL,
REINVENTED.
For fans of our Merino Runners' comfort, you'll adore our new knit shoes. In our Merino Wool Knit Sneakers we unite 'tried and true' comfort with a whole new layer: our Merino 3D Knit look. Giesswein proven comfort, redefined.
SOCKS
ARE SO
YESTERDAY.
Slip your bare feet into our soft knit sneakers - made of cozy Merino Wool. We promise that you'll never want to take these barefoot shoes off again … so you can wave goodbye to socks!
FEATHERLIGHT
KNIT SNEAKERS
Giesswein's men's knit sneakers and women's knit sneakers weigh in at just 8 ounces! With this lightweight shoe you'll experience light and breezy comfort year round.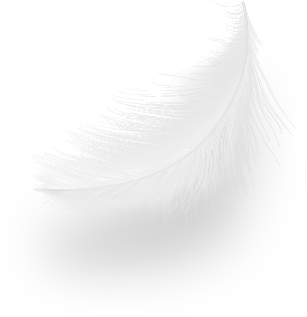 A WELL-GROUNDED
SOLE SYSTEM
Our sole system is made of three components. Firstly, our super-light and flexible EVA sole material makes walking a breeze. Secondly, the heel section is wonderfully comfortable. Finally, the knit sneaker's profile is defined by our sophisticated Diamond-System, which guarantees a slip-free shoe and stable hold.
The shoe's profile is defined by our sophisticated Diamond-System

The heel section is wonderfully comfortable

Super-light and flexible EVA material
INTERCHANGEABLE
FOOTBED
A performance footbed with an all-day shock-absorbing effect. Made of soft Merino wool. With the insole you'll find the perfect fit for these sneakers.
MACHINE WASHABLE
AND EASY TO CARE FOR.
You can wash your Merino Wool Knit Sneakers in the washing machine (cold water, delicate wash cycle, no fabric softener; please remove the shoe's insole before washing.) After washing, simply let your shoes air dry (don't put them in the dryer) and they'll be as good as new.
GREEN
STRATEGY
Throughout the three generations of our company's family owned and operated business, we've learned to combine our knowledge of wool craftsmanship with modern, green thinking about the environment and animal protection. This innovation allows us to create our eco-friendly men's sneakers and women's sneakers.