Lightweight and quick to wear, the Giesswein Slip-On is practical yet stylish essential footwear. Crafted with our Signature 3D Merino Wool, the Slip-On keeps you cool in summer and warm in the colder months. The super flexible EVA sole is lightweight and designed with ribbed tread for a superior grip, perfect for a stroll on the beach or a trip to the supermarket! Wherever your day takes you, you will walk every step in comfort with these. Moreover, the slightly raised sole provides optimum support for the foot arch, guaranteed to keep feet happy.
Odorless
Merino wool fights bacteria. The surface structure prevents bacteria from settling in. So even in warm temperatures you are spared from bad odors.
Innovative sole system
Flexible EVA material ensures a feather-light feeling when walking. The slightly raised heel enhances the wearing comfort. The grooved profile always gives you a good grip.
Made of merino wool
A highly comfortable, replaceable footbed made of merino wool. Provides a pleasantly soft skin feeling.
Summer and winter
Your feet neither get too warm nor too cold - merino wool makes sure of that. Because the natural air chambers in the wool have a temperature regulating effect!
COLORS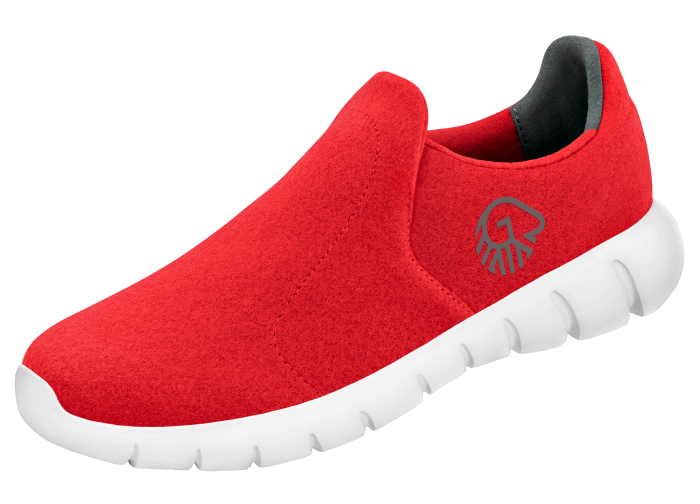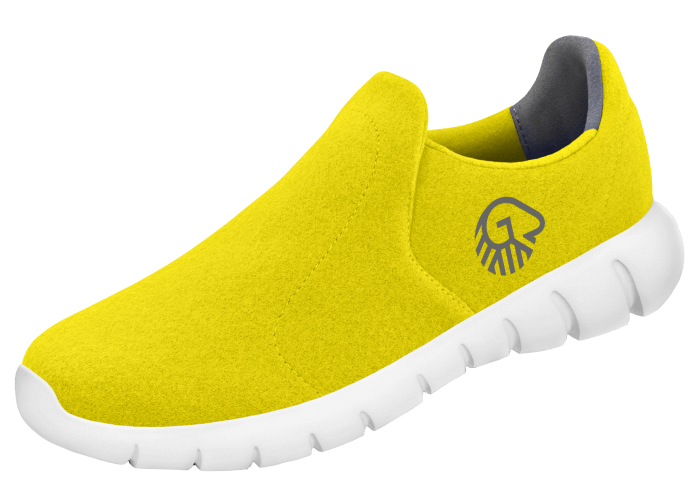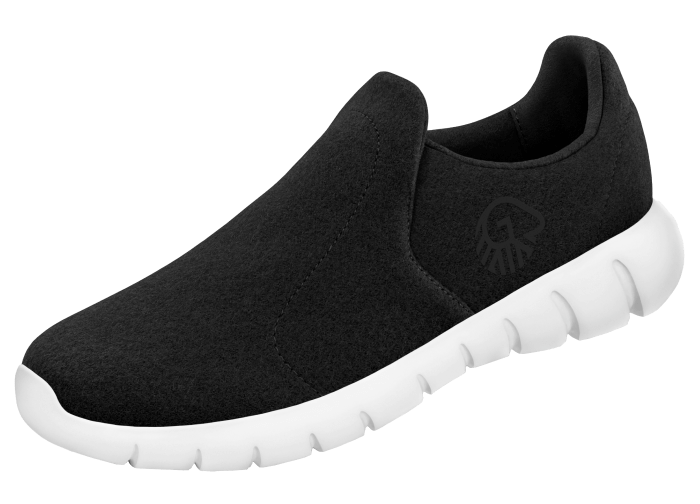 031 Light Grey
017 Slate
022 Black
343 Fire Red
540 Navy Blue
194 Lime
No time wasting
on laces,
velcro or zippers.
Giesswein Slip-Ons are the ultimate time saver. As our Signature 3D Merino Wool is temperature regulating and offers great comfort, there's no need to wear socks. The light weight also makes them the perfect travelling shoe, they weigh so little in your bag, and they can be easily slipped on and off at the airport or when you get on the plane. Either way, you'll be travelling in style with these.
At Giesswein we take style seriously and our Slip-Ons are no exception. We designed the Slip-Ons with subtle and sleek stitch detailing in a bell curve pattern and made them available in an array of colors. From classic neutrals to color statement fire red and lime, there's a pair of slip-ons for everyone.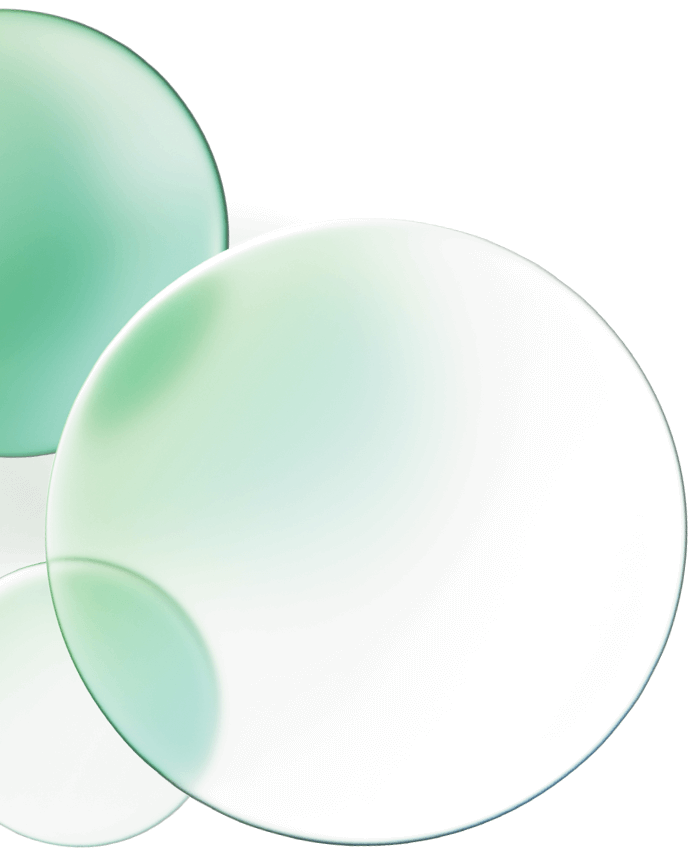 Interchangeable
Merino wool
foot bed provides
optimal comfort.
The special Micro-Grip Sole featured on our Wool Cross X Alpine offers stability and grip on all types of terrain.